ABOUT: Eleven
"Paul Hanley's ELEVEN is the read for our times."
- Dr. William Rees, originator of ecological footprint analysis
ELEVEN
INTRODUCING THE NEW BOOK BY PAUL HANLEY
UN projections show global population reaching 11 billion—and the world economy growing by 500%—by the end of this century. Can the planet accommodate 3.7 billion more people when our current ecological footprint already exceeds Earth's biocapacity by 60%?
This question will preoccupy humanity throughout this century, affecting everything we do, from designing building and cities to producing and using energy. Our mission is daunting: Somehow, we have to support 50% more
people and raise billions out of poverty and reduce our ecological footprint to the sustainable level last found in 1976, when we were just 4 billion.
Clearly, we have to change direction. Yet e
very facet of our social-economic-political order—indeed the totality of the dominant global culture--programs us to maintain the status quo: perpetual material growth.
ELEVEN
considers how we got into this predicament and maps a way forward.
Runaway growth can be remedied: Buildings can operate on a fraction of the energy currently used; active and public transport can replace private vehicles; renewable power can replace fossil fuels; products can be made from fewer inputs. While humanity's footprint must be reduced through such efficiencies, it cannot be sufficiently reduced through efficiencies alone.
ELEVEN
makes the case that a sustainable future
will require an ethical revolution, one that will wholly transform humankind, reshaping its inner life and external conditions. This process will result in the emergence of a new culture, a new agriculture, and ultimately a new human race.
Current models cannot generate the level of change that is demanded. ELEVEN introduces a framework for global transformation: Only a dynamic, grassroots capacity-building process, involving
individuals, communities, and institutions, in neighbourhoods and villages everywhere—linked together on a global scale--
can make this transformation succeed.
Making the world work for 11 billion people will be humanity's greatest challenge.
That we will unite to meet this ultimate challenge is neither a utopian vision, nor even a matter of choice. It is the next, inescapable stage in human evolution.
ELEVEN is available from online booksellers and select bookstores. See all links here.
ELEVEN / ISBN 978-1-4602-5046-4 / $27.99 softcover / 400 pp / FriesenPress
Paul Hanley has published extensively on the environment, agriculture, and other topics, including three previous books. He is a recipient of the Canadian Environment Award.
PRAISE FOR ELEVEN BY PAUL HANLEY
Yann Martel, Man Booker Prize-winning author of Life of Pi:
"Every concerned citizen of this planet needs to read this book. That means you, you there. If climate change, environmental degradation, population pressures and all the other ills of this planet induce in you a sort of fatalistic hunkering down, or, worse, nihilistic glee, then Paul Hanley's book shows a way forward. Eleven offers a glimpse of a world of eleven billion people that will not only be livable for all of us, but, surprisingly, better than the one we live in now.
"The book packs all the facts and parcels of knowledge that a solidly-argued work of non-fiction requires, but underpinning it is a spiritual argument that is even more convincing. At the heart of Eleven is an old-fashioned yet timeless and always radical emotional concept: love. A world packed with even more humans beings than there are now will be better, Hanley argues, because we will realize then what is of true worth: the connections we make with others. The fundamental unity of humankind, with all its emotional and existential consequences, is the guarantor of an authentically fulfilling life, rather than the clutter of objects with which we surround ourselves now or the mindless entertainment with which we fritter away our time.
"Read this book, plunge into it. It will blast away the facile inertia to which so many of us succumb. The way forward is scary, yes, but also exciting. A greater, simpler, healthier world awaits us. Prepare for it, work at it. And start by reading Eleven."
William E. Rees, recipient of 2012 Blue Planet Prize, originator of ecological footprint analysis:
"Paul Hanley's Eleven is the read for our times. Anyone still confused about the implications for global civilization of our gathering ecological and social crises—a number of politicians and policy-makers come to mind—should not be allowed out in public until s/he has read this book.
"Eleven provides a fluidly accessible and meticulously researched account of the modern human predicament, but Hanley's interpretation is uniquely buoyed above the usual tide of bad news by an ebullient confidence in H. sapiens as moral agent. The book is firmly rooted in the author's belief that, confronted with crisis, it is possible for the world community "to choose to move against the flow of history", that people have the capacity to change almost everything about the way they live in order thrive with peace and justice on this finite planet. And the means are available for success—Hanley goes a long way toward demonstrating that virtually "everything that needs to be done to make the world just and sustainable is being done somewhere, successfully, already."
Trevor Herriot, author of River in a Dry Land and The Road is How:
"Our bookshelves are full of volumes telling us how we arrived at our modern predicament, but in Eleven, Paul Hanley takes on the tougher task of meticulously describing the present moment and then weighing it against a future where we will be eleven billion. Astonishingly, brilliantly, and quite convincingly, he arrives at a balance that is more optimistic than you would expect.
Eleven
is an inspired map of the road ahead, drawn in lines of truth we turn our gaze away from every day. More than that, though, this sweeping book makes an audacious but coherent and thoroughly-researched case for the possibility that, by awakening to the reality of what we are doing to the earth and our own souls, we may already be getting ready to walk the road with our 'better angels of our nature' fully in charge."
Wes Jackson, founder of The Land Institute, recipient of the Right Livelihood Award:
"Paul Hanley has given us a blueprint for the future based on hope which would not be possible if we did not have the many good examples, both materially and in thought, that are outlined in his book Eleven."
---
Powered by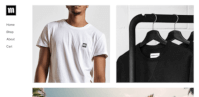 Create your own unique website with customizable templates.